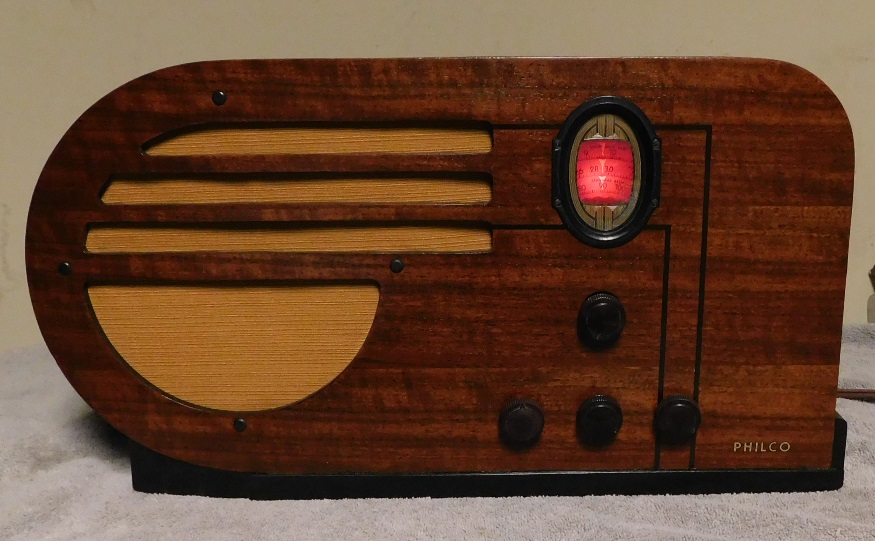 After adding the correct Philco knobs, the amp is ready to go.The shadow mask has been installed
behind the dial and you can see the arrows make the dial pointers. The amp sounds really good with plenty of
power. The Bluetooth receiver pairs easily with a phone and lets you play your choice of music through
a cool retro look tube amplifier.