Truetone portable Record Player
Model D5736A
$175.00
E-mail Larry if interested
This 1958 Truetone portable record player has been completely restored
electrically and mechanically. The amplifier has had new capacitors installed
for safety and reliability and the phono has been disassembled, cleaned and lubricated.
A new stereo record compatible phono cartridge has been installed and the changer
function works like new. The great retro Turquoise and Gold color scheme would look
great in any setting.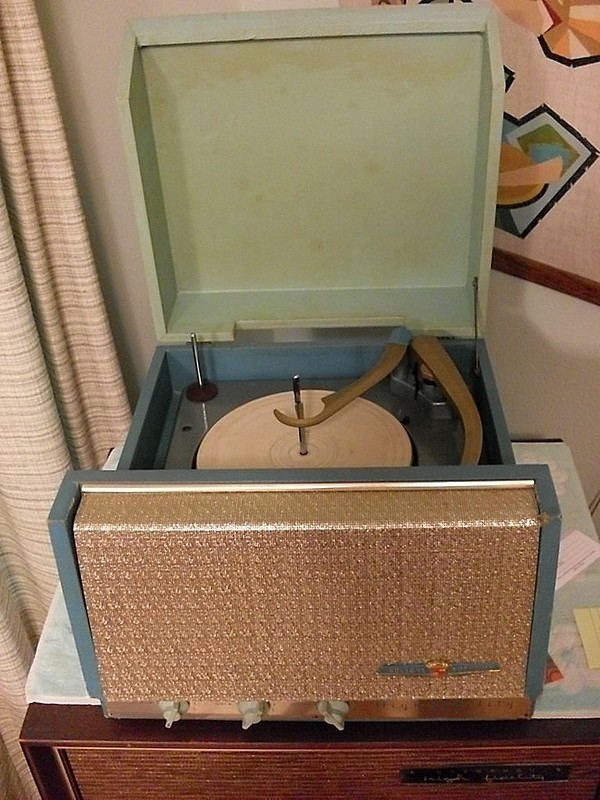 Back To Item Listings