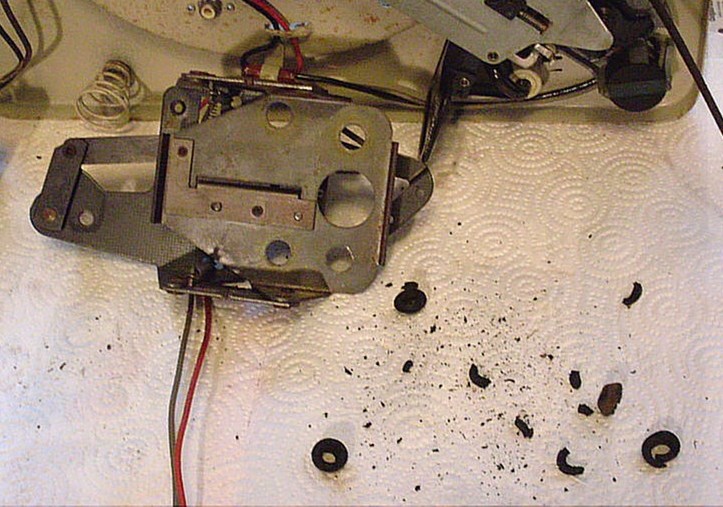 The rubber motor mounting bushings had hardened to the point that they shattered when removed.
Fortunately, excellent reproduction bushings are available. If these were not replaced, vibration from
the motor would be transferred to the other parts of the changer, resulting in audible noise from the motor.
This vibration is also picked up by the cartridge resulting in unwanted noise through the amplifier.