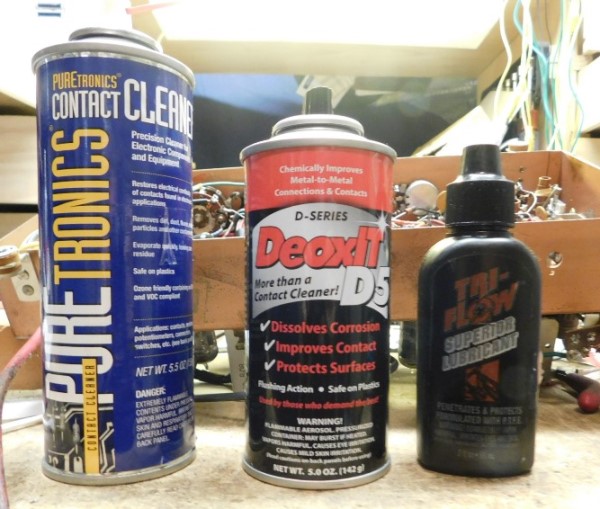 Standard procedure on all of my repairs is to clean and lubricate all of the controls.
Accumulated dirt, oxidation and particularly cigarette smoke can make volume and tone controls
noisy and hard to turn. Contacts on selector switches oxidize and may prevent proper function.
Bearings in the tuning capacitor have grease that often hardens, making rotation harder and putting undue
stress on the dial string. The cleaners and lubricant in the photo work very well to solve all of these issues.